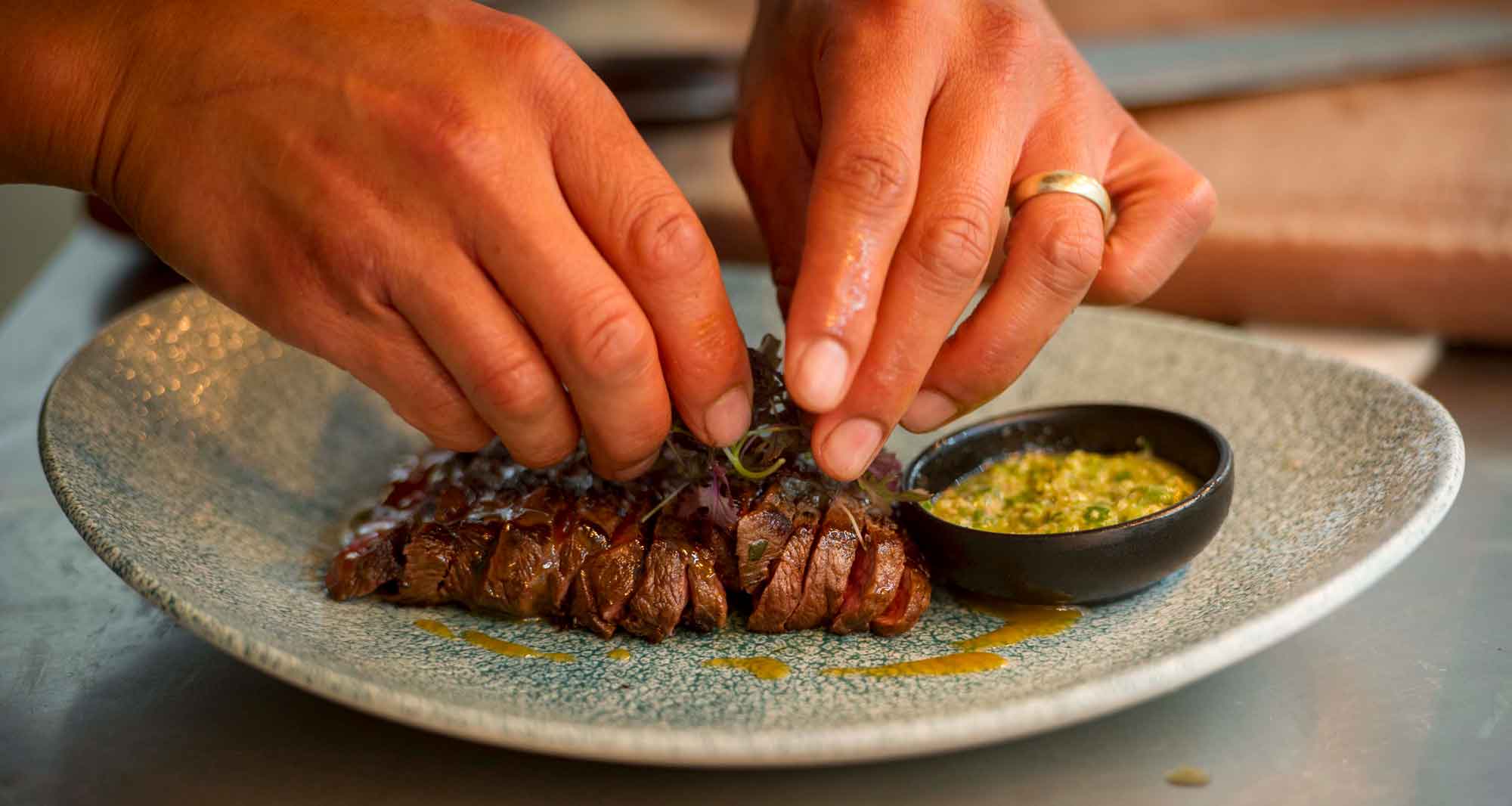 JUDE KEREAMA
EPISODE 5 | JUST ADD BEER
Hailing from New Zealand, Jude quit the London rat race to open Kota and Kota Kai in Cornwall. Bringing his Maori and Chinese-Malay roots into his cooking, Jude combines the best from land and sea in signature Asian-fused dishes.
He can't help but let his style be influenced by the coastal lifestyle and his Rockpool dish (featured on the BBC's Great British Menu) is named after his favourite pastime with his son. Having teamed up with Sharp's for a few events, he is a huge fan of pairing beer and food, and can recommend a beer to go with all of his dishes. 
Podcast Beer Pairings
Chalky's Bite has a delicate flavour balance of three different hop varieties and wild Cornish fennel. Once the 100% natural brewing process is complete, Bite is allowed to mature for over three months providing the beer ample time to develop a high level of carbonation, its own distinctive flavour and a beautiful light golden colour." More info.
Leffe Blond is an authentic blond abbey beer with a slight hint of bitterness to it. More info.
Offshore Pilsner is a pale straw beer with a herbal lemon aroma. In the mouth the beer is crisp and light with clean fruit notes. The finish is brisk and refreshing leaving a dry citrus linger. More info.
Coconut Stout carries an enticing chocolate and coffee aroma, with a luxuriously smooth mouthfeel, with chocolate nutty undertones. Pairs perfectly with Thai Currys or chocolate desserts. More info.
Featured Restaurants
Outlaw's Fish Kitchen is a Michelin star restaurant in Port Isaac by Nathan Outlaw, known for it's small, original and delicious seafood plates, cooked and served when ready. More info.
Porthminster Cafe is an acclaimed beachside restaurant which serves up one of the most memorable dining experiences in Cornwall. More info.
SINGAPORE CRAB BAO BUN
By Chef Jude Kereama
This dish is a take on Singapore crab, but served inside a bao bun. The citrusy notes of Sharp's Offshore Pilsner go perfectly with seafood.
;