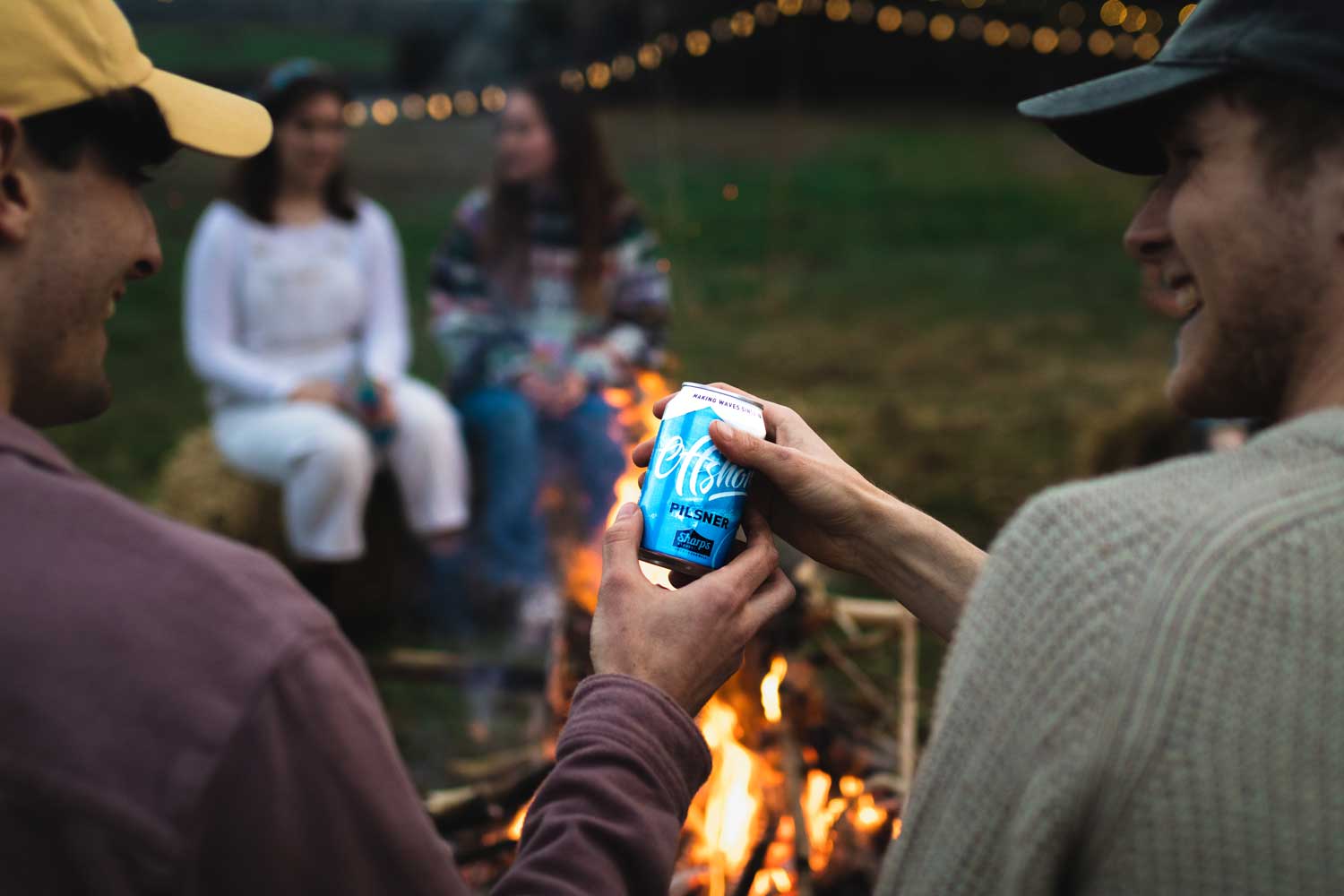 SHARP'S GIFT GUIDE
PERFECT GIFTS FOR BEER LOVERS
It's that time of the year once again, decorations are going up, the office party's booked and you're on the lookout for that perfect Christmas gift for the beer lover in your life. So to make things easy, our shop team have been working away to pull together their top picks for gifts, this festive period.
For 15% off all items on this gift guide, use GIFTGUIDE at checkout between 02/12/22 and 09/12/22. Click here for full T&Cs.


#1 The Sharp's Mystery Box
Wondering what to get a partner or friend, or just looking to treat yourself? The Sharp's Mystery Box allows you to buy something fun, with each box containing a surprise set of Sharp's beer and merch, guaranteed to put a smile on the recipient's face. To find out more about the Sharp's mystery box (and what may or may not be in there), click here.


#2 SHARP'S MIXED PACKS
Get a taste of Sharp's with our mixed pack of beers. Perfect for the 'beer explorer' in your life. This gift allows the lucky receiver (18+ only) to try four of our most popular and balanced beers. Each one is award winning, so dig in… You may even discover a new favourite. For the 12 pack, click here and for the 6 pack, click here.
#3
 JUST ADD BEER RECIPE BOOK + DOOM BAR BEER BUNDLE
This bundle is our 'Just Add Beer' recipe bundle, featuring a Doom Bar Fridge Pack (10x 440ml cans) and a beer inspired recipe book.  It's perfect for that special someone who loves a beer and thinks they're the next Nathan Outlaw.  With more than 60 mouth-watering recipes this cookbook promises to inspire multiple go-to recipes, celebrating beer both as an ingredient and for pairing. To buy, click here. 
#4
 TARQUINS HOPSTER
Gin? For a beer geek? Yes, we get you're confused; however, this isn't what you think. This special, limited-edition gin is hand-crafted by Tarquin's in collaboration with us! And what makes it so unique is that it's distilled with three types of specially selected aromatic hops: pilot, cascade, and crystal! Click here for more details.
#5
 CAMEL VALLEY PILSNER
This unique Pilsner offers a crisp, clean bitterness, with a fruity, citrus aroma that comes from the blend of hops. Designed for those special occasions, this Pilsner is then reseeded with Champagne yeast and bottled in traditional Champagne-style bottles and Camel Valley Vineyard. We think Camel Valley Pilsner is pretty special and it even won a 'World's Best' at the 2019 World Beer Awards, so don't just take our word for it. For the single bottle, head here, or if you fancy the 6 pack, click here. 
#6
 CHALKY'S BITE
In 2006, Rick Stein challenged Sharp's to create a Cornish beer with the character and quality to stand alongside Belgian greats. Shortly after Chalky's Bite was born. Named in honour of Rick's infamous four-legged friend, this exceptional beer has since claimed multiple international brewing awards. Chalky's Bite is conditioned on a bed of three hop varieties and fennel seeds for up to 30 days to create its distinctive aroma and flavour. Savour in a stemmed glass and pair with mackerel for an outstanding beer and food experience. For the 24 pack, click here, or find the 12 pack here. 
#7
 DOOM BAR HOODIE
We have fresh merch available and one of our most popular picks has to be this new Doom Bar Hoodie… Keeps you warm on those cooler beach days and looks great when wearing out and about. To find out about sizes and availability, click here.  
#7
 FRESH MINI CASKS
These mini-cask's and beer boxes are MADE for beer lovers. This is brewery fresh cask ale, just like you'd find in a pub, ready for you to share with family and friends at home. If you know your mate loves a Doom Bar or any of our fresh cask ales, then look no further… Get yours ordered today. 
Remember, for For 15% off all items on this gift guide, use GIFTGUIDE at checkout. Head to our gift guide section for the full list of what's included. 
Please drink responsibly.
T&Cs: *18+, UK excluding NI. Subject to availability. Promotion opens 02/12/22. Last date to use code is 11:59pm on 09/12/22. Cannot be used in conjunction with any other offer or promotion. Standard delivery rules apply. See full T&Cs here.