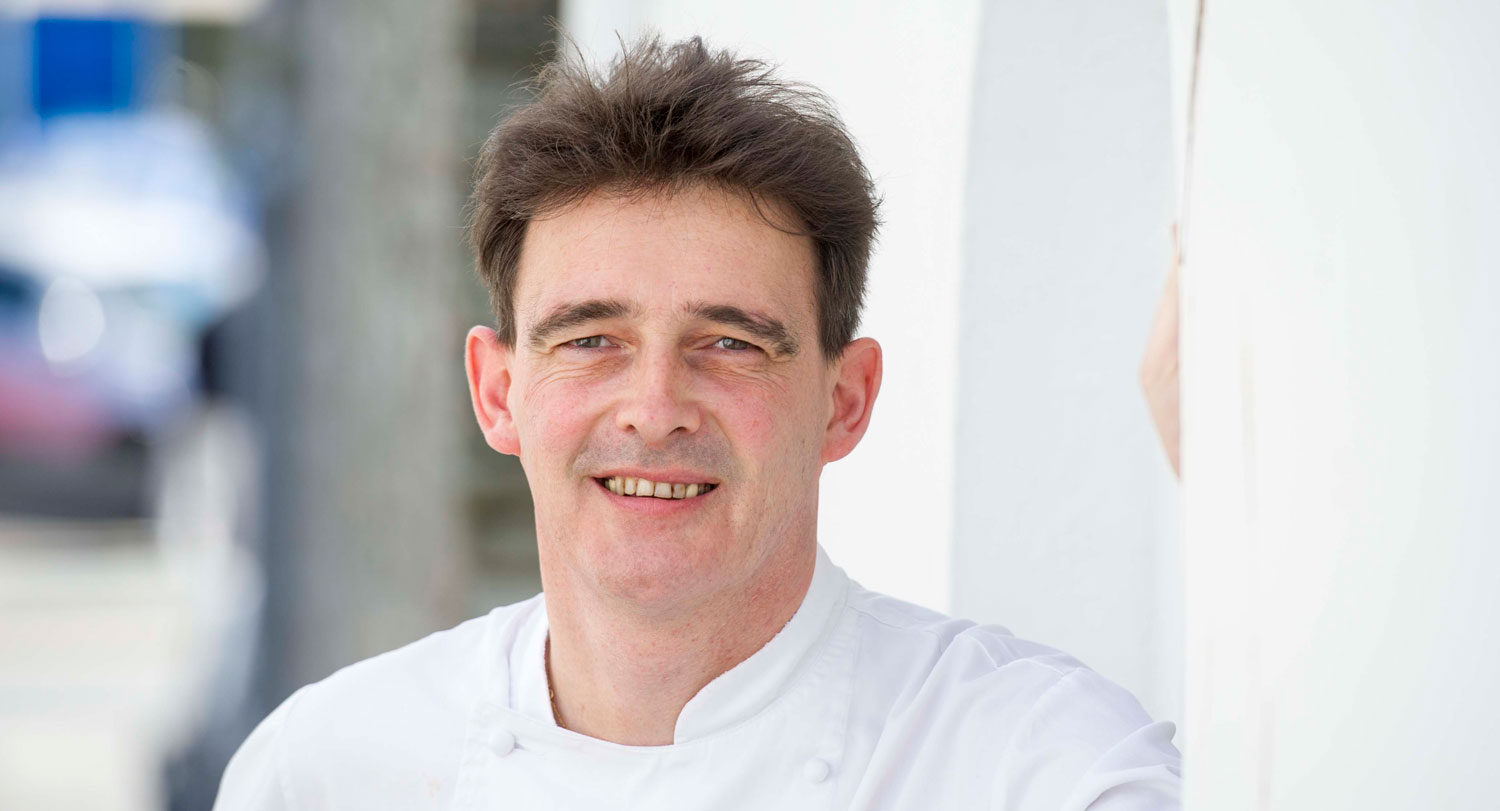 STEPHANE DELOURME
EPISODE 7 | JUST ADD BEER THE PODCAST
In Ep 7, Chef royalty, Stephane Delourme, shares one of his Just Add Beer recipes alongside his love of Padstow and Cornwall... He also shares a surprise cupboard dish, "Deep Fried" Babybell (yes you read that correctly)! Tune in for another great episode of our Just Add Beer podcast, enjoy! 🍻
Hailing from Quiberon in Brittany, Stephane has always had a penchant for the coast and grew up eating Fruits de Mer instead of Sunday roast. Working in Dublin, Paris and London, he always focussed his cooking around fish and shellfish, honing the skills that led him to become Head Chef at Stein's Seafood Restaurant – a position he held for over 20 years. More recently he's become Group Chef across all of Rick Stein's restaurants. His relationship with Sharp's has blossomed since we worked together to develop Chalky's Bite in 2006, and since then matching beer with food is a natural part of the dining scene at Stein's. Stephane believes that beer drinking is in the British DNA and the right beers pair wonderfully with seafood.
Podcast Beer Pairings
Chalky's Bite: Has a delicate flavour balance of three different hop varieties and wild Cornish fennel. Once the 100% natural brewing process is complete, Bite is allowed to mature for over three months providing the beer ample time to develop a high level of carbonation, its own distinctive flavour and a beautiful light golden colour. More info.
Doom Bar: Doom Bar is a perfectly balanced beer combining subtle yet complex flavours. This creates an amber ale which is both satisfying and deliciously moreish.
Doom Bar is the UK's best selling premium bottled ale. More info.
Jaipur: With over 100 worldwide awards, this American style IPA has a complexity of flavours created by a six-dimensional hop experience. Jaipur's hoppiness builds in the mouth and bursts with powerful citrus fruit flavours, culminating in a remarkably smooth finish and making it a deliciously drinkable IPA. More Info.
Thornbridge Tart: This beer is named after the town that hosts Thornbridge: Bakewell (of the tart' fame (although in Bakewell NEVER call it a 'tart', it's a 'pudding'). This pours with a nice frothy head, with a very light blonde straw colour. The aroma is… intriguing, it smells a little sour and fruity. It is clean and crisp with a mild sourness. Mild and very, very drinkable. The perfect beer for sunshine and spring air. More Info.
Featured Restaurants
Porthminster: The iconic whitewashed restaurant and terrace enjoys spectacular panoramic views of St Ives Bay. The town's historic harbour, Godrevy Lighthouse and miles of golden sands can all be enjoyed from this special vantage point.
In the summer, the Beach Café provides a retreat from the sun-scorched sands below; the ideal spot to indulge in vibrant dishes infused with flavour, accompanied by bottles of crisp, refreshing wine pulled dripping from popular beach bucket coolers. A new glass enclosed, heated terrace makes year round outdoor dining a pleasure. In the colder, wilder months the restaurant becomes a comfortable sanctuary for watching the storms roll in. More info.
The Seafood Restaurant: Opened by Rick Stein and Jill Stein in 1975, The Seafood Restaurant in Padstow is famous for establishing an international reputation for the very freshest fish and shellfish, often landed on our doorstep. Head Chef Pete Murt and our team of chefs create simple seafood dishes with classic flavours using Rick's recipes. More info.
;