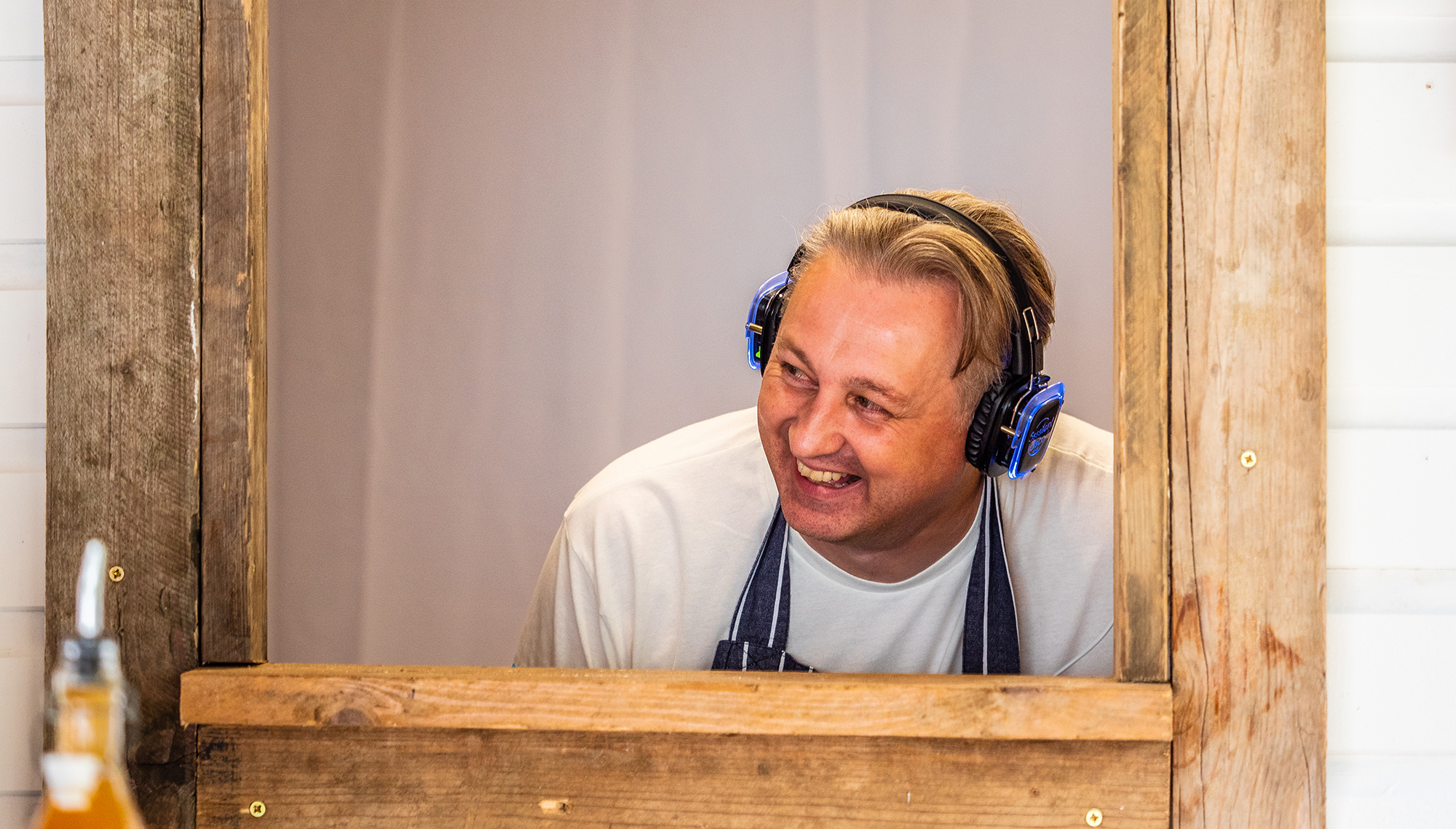 Alan Bird
EPISODE 11 | JUST ADD BEER THE PODCAST
Lured to Cornwall by childhood memories of Cornish pasties, saffron buns, crab sandwiches and Cornish ice cream, Alan is a huge ambassador of the county's wealth of wonderful ingredients.
Having worked at The Ivy restaurant and been personal chef to Lord Andrew Lloyd Webber, it's only natural that he ended up running his own business catering for VIP clients (Alan Bird Food Etc Ltd). Long-time friends with The Seafood Restaurant's Stephane Delourme, Alan also worked on the opening of Trevisker's Kitchen with Henk De Villiers Ferreira. Having created dishes for Sharp's Secret Bar pop-up, Alan believes that good beer can challenge the best of wines. 

CORNISH RAREBIT BITES
Alan Bird created this recipe when working with his friend Henk de Villiers Ferreira at Treviskers, where he serves delicious homemade snacks as an amuse bouche. Alan wanted to create a traditional English snack using our Seven Souls Dark Ale and it proved to be a huge hit – so have...
;