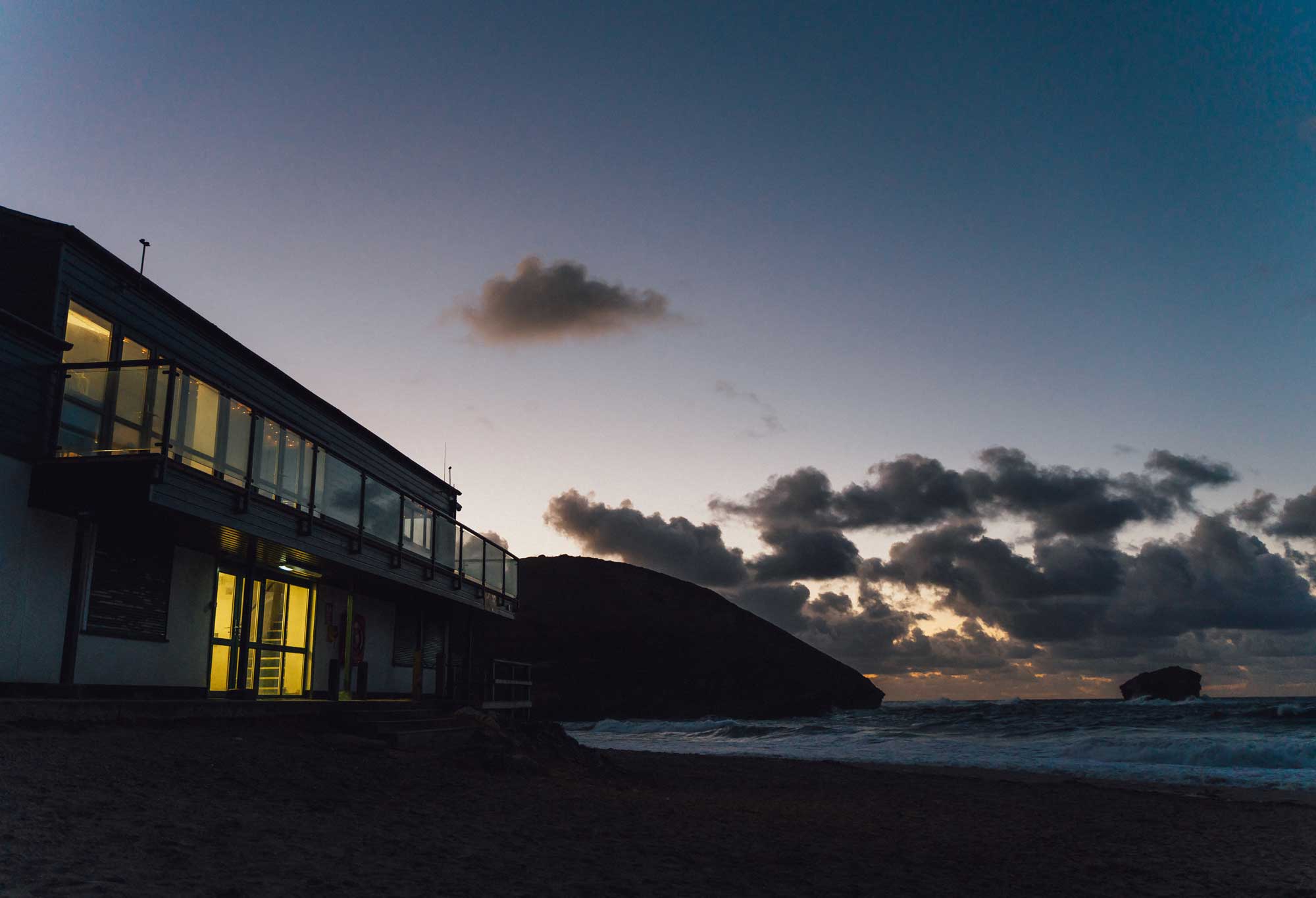 THANK YOU
TO THE SURF LIFE SAVERS
We teamed up with Carve Magazine to thank Cornish Surf Life Saving Clubs with a £9000 donation for vital life saving equipment.  
Over the past 18 months, the Surf Life Saving Clubs across Cornwall have selflessly taken some 6,186 recorded preventative actions, bravely saving countless lives on Cornwall's popular beaches and around the coastline. With many preventative actions and saves going unrecorded, this figure is likely significantly higher. In addition, they have a combined recorded 69 interventions which include carrying out vital first aid work on rescue missions across the coast. Yet much of this crucial effort and voluntary work goes unnoticed.

This is why, in summer 2020, we teamed up with Carve, to create a short film to say thank you to the surf lifesaving communities of Cornwall and Devon, whose selflessness ensured the safety of beach goers during the spring heatwave and first wave of the global Covid-19 pandemic. The film, made by the team behind Carve Magazine, honoured the lifesavers who also received a gift of Sharp's Offshore Pilsner for their selflessness and bravery. In addition, a Just Giving page was set up to raise funds for lifesaving equipment across the beaches of the south west, generating around £1,000 in donations.


This year, we once again joined forces with Carve to extend the campaign to further raise awareness of the vital work undertaken tirelessly by volunteers at these 19 Surf Lifesaving Clubs across the region. We promoted the campaign on 'font danglers' at Offshore Pilsner taps at stockists across Cornwall. As well as promoting the campaign at the bar, we created a new legacy film to promote awareness and say "thanks" to the lifesavers. This film attracted almost 3 million views across our and Carve's social media channels and many messages of support from the general public.

And last week, 30 representatives from half a dozen Surf Life Saving Clubs across Cornwall met with us and Carve magazine at Portreath Surf Life Saving Club to receive a £9,000 donation from our 'Offshore Heroes' campaign. The donation will go towards funding essential lifesaving equipment and crucial first aid kit in the 19 Surf Living Saving Clubs across the county.

Cornish Surf Life Saving (Regional body of the Surf Life Saving Association of Great Britain) have 19 affiliated clubs around the Cornish coast from Bude to Sennen around to Whitsands with each having between 50 and 700 members. They hold events, training and meetings at their centres, and beach patrols, almost every night of the week, especially in the summer months. Most RNLI Lifeguards have been trained through Surf Life Saving Clubs and members remain members throughout their lifetimes, always ready to assist a member of the public who finds themselves in distress in the water. During the summer months, several Cornish beaches are covered by the RNLI during the daytime, however, the evenings are patrolled by the Surf Life Saving Clubs and during the winter, when the RNLI service decreases significantly, Surf Life Saving Club members step up to provide their ceaseless services as and when needed.

The £9,000 cheque handover evening at Portreath Surf Life Saving club saw Carve magazine Editor Steve England kick off with a few words of introduction, explaining the background to the two campaigns, and thanking the attendees for their service and commitment. Sharp's communications manager, Rachel Williams spoke about the campaign's impact and reach and Nigel Bowden, Chairman of Surf Life Saving Cornwall gave an insight into what this donation will mean for the clubs in terms of kit and how they access it. The evening was wrapped up with a refreshing pint of Sharp's Offshore Pilsner to toast the campaign's success.

Steve England, Editor, Carve magazine said, "I am so proud to be involved in this campaign. It is simply phenomenal the lengths these clubs go to, to keep us safe and out of danger. Surfers and surf lifesavers are on the front line on Cornish beaches. Every year they help save lives and prevent tragedies – and they just get on and do it. After our campaign last year, Sharp's really wanted to continue putting back into the community and raise the stakes with a donation that will make a huge difference. After liaising with local surf clubs and Surf Life Saving Cornwall, it was decided that funding the first aid kits would ensure lifesavers around the busiest beaches in Cornwall would have access to the most up-to-date kit to help treat casualties. It is a donation that will provide a legacy and really help the amazing volunteers who invest their time and knowledge in keeping others safe on our beautiful but sometimes treacherous coast. Thank you to all of them. They are everyday heroes."

Rachel Williams, Communications Manager at Sharp's Brewery, says, "It was an absolute honour to hand over this cheque to the Cornish Surf Life Saving Clubs. The work they do is so vital in terms of education but also actively saving lives on our beaches. Our incredible coastline and the communities that serve them are so important to us, and as a North Coast business it gives us great pride to be able to raise awareness of the courageous acts of these volunteers. The work they do is truly inspirational and humbling and we know that we will never be able to thank them enough. That said, we do hope that our donation and awareness raising will help in their efforts to carry out this life-saving work."

Nigel Bowden, Chairman of Surf Life Saving Cornwall says; "Surf Life Saving is an integrated part of our coastal communities and works constantly to keep our beaches safe. All our Cornish lifesaving clubs and 2,000 Cornish volunteers, of all ages, are self-funding. The pressure on finances during the busy summer months, as well as across the year, to keep our first aid kits ready is acute and this generous assistance from Sharp's with the support of Carve is a lifesaver."