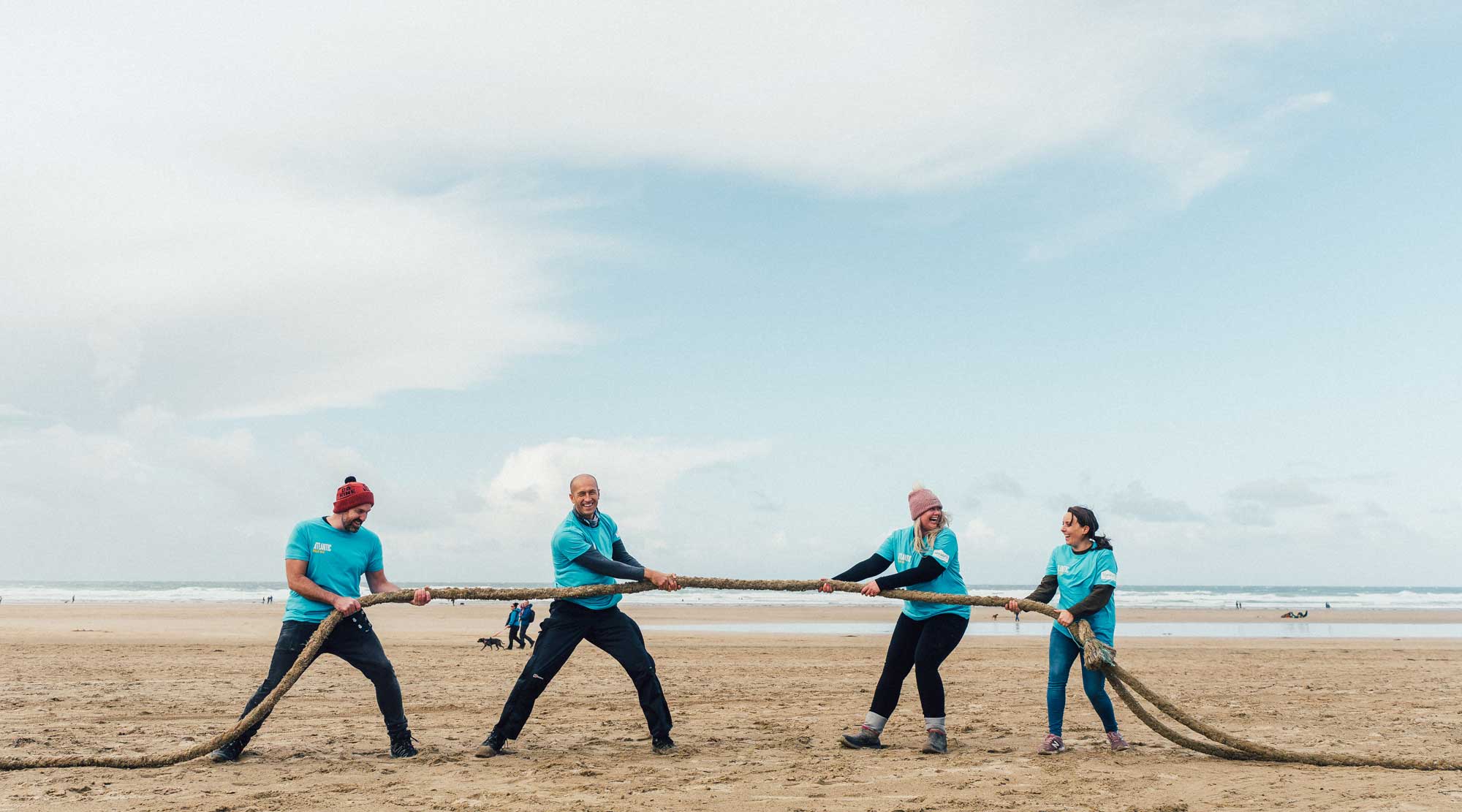 Sustainability
Our Goals
At Sharp's, we are deeply proud of our environment and one of our key focuses as a business is to ensure we are leaving as little environmental footprint as possible.
Our team are continually targeting waste reduction and looking at innovation in production, operations, supply chain and packaging to help us achieve our sustainability goals.

In 2019, Sharp's partnered with Mercury Music Prize nominee Nick Mulvey on our project called 'Keynvor' (meaning 'Ocean' in the Cornish language) to produce the first playable vinyl made from recycled ocean plastic found on the Cornish coast. Proceeds from sales of the exclusive 'Ocean Vinyl' including digital streams went to Surfers Against Sewage, raising around £10k. Sharp's also supported Surfers Against Sewage's Million Mile Beach Clean campaign in 2021 and 2022, helping to protect British coastlines from pollution. Sharp's recently supported Surf Life Saving Cornwall, donating £9k to provide essential first aid equipment at the volunteer run clubs around the Cornish coast.

At Sharp's Brewery we are committed to sustainability practices. In recent years we have achieved the following;
Switched our electricity supply to 100% green electricity from Tween Bridge wind farm
Reduced our water to beer to ratio by 14% from 2016 to 2019
Reduced our 'heat to beer' ratio by 36% in 2019 vs 2018
Switched from Light Fuel Oil to LPG to fire one of the main boilers, saving 230 tonnes of carbon on average per year, a reduction of 16.5%
Changed our Doom Bar can packaging from cardboard boxes to cardboard sleeves, meaning we are able to remove around 73 tonnes of cardboard per year
We also…
Buy all of our branded clothing available via the Sharp's shop from Mantis who source ethically manufactured garments made from 100% organically grown cotton. In our brewery shop, our packaging is compostable or recyclable and made in the UK from waste material. We use paper bags & Kraft paper tape.
Use the UK'S 'greenest' service, DPD, who are implementing electric deliveries, even in more rural areas.
Use compostable/ biodegradable 'glassware' at all of our events
By 2025, our parent company Molson Coors aims to do the following across all of its global sites;
Reduce carbon emissions by 50% across our operations and 20% across our supply chains (MC has met their 50% target reduction 4 years early and is the first major UK brewer to operate on 100% renewable electricity)
Ensure 100% of our packaging is reusable, recyclable, or compostable (Currently, MC has achieved 99.5% globally. They have also removed 700 tons of single-use plastic from their UK operations since 2019)
Make our products with 22% less water against a 2016 baseline, to achieve a 2.8 hl/hl water-to product ratio.
Achieve at least 30% recycled content in consumer facing plastic packaging
In the UK, Molson Coors;
Have signed a ten-year Power Purchase Agreement in early 2021 with renewable energy company RWE, and so far we have prevented over 61 gigawatt hours (or 61 million kilowatt hours) of fossil fuel-based electricity use. You can read more about our progress with our Tween Bridge wind farm here.
Won the Energy Efficiency Award from Footprint and the Gold Medal for Green Supplier of the Year at The Federation of Wholesale Distributors (FWD) in 2021, for our achievements in reducing our carbon emissions and broader sustainability progress.
Only use British barley and UK maltsters. Our Molson Coors Growers Group was established in 2008 and currently has more than 140 members, many of whom have been members since its inception. All members have Red Tractor Certification and undertake Water Stewardship and Soil Health training. We have an annual Sustainable Grower of the Year award to encourage sustainable farming practices.