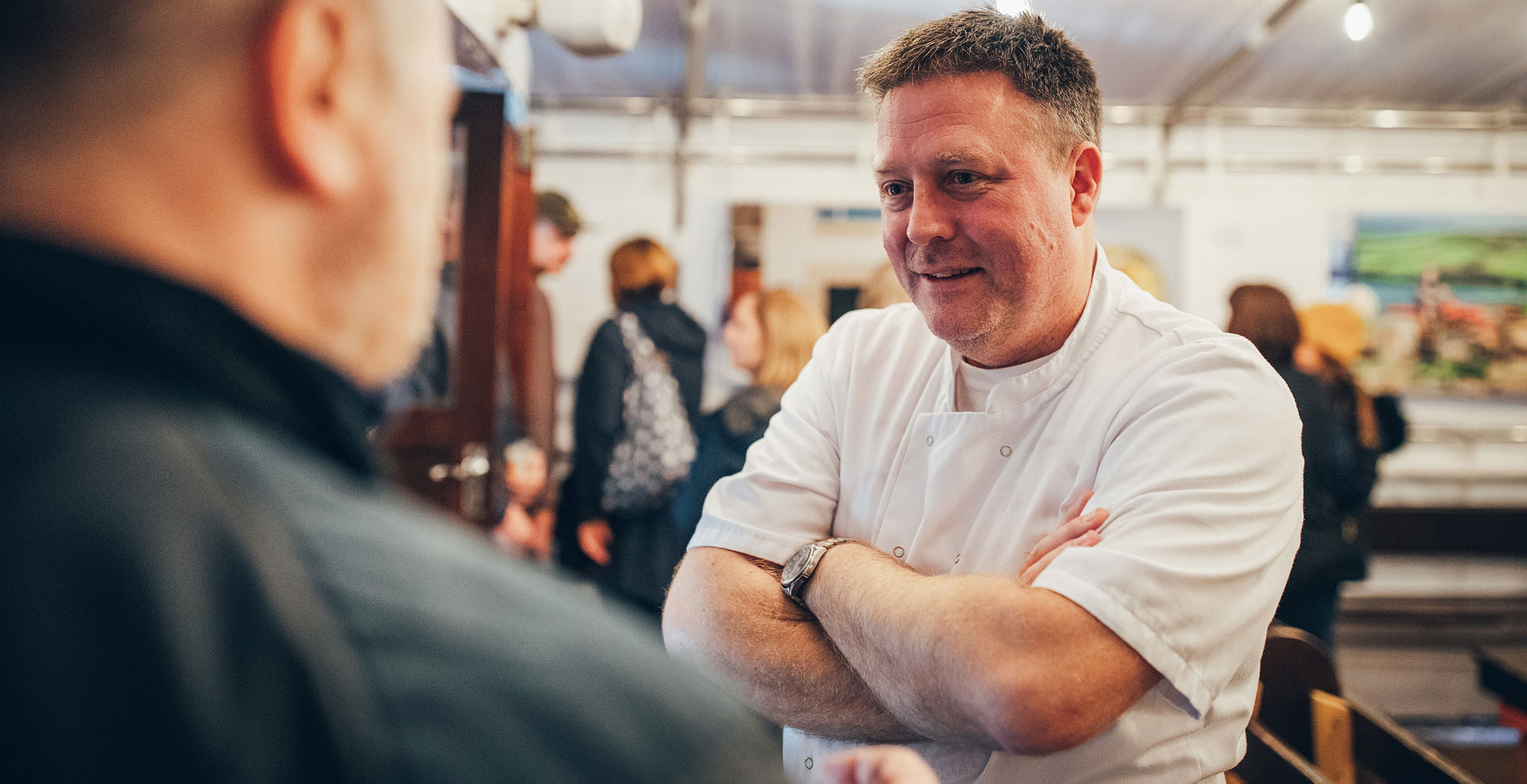 PAUL RIPLEY
Episode 6 | Just Add Beer The Podcast
In episode 6, "Mr Humble" (Chef Paul Ripley) is one of Cornwall's first Michelin Star Chefs and our first-ever Secret Bar Chef. He reminisces fondly over being the first head chef for 
Rick Stein
 and wishing he could cook for
Paul Weller
.
Podcast Beer Pairings
Chalky's Bite: Has a delicate flavour balance of three different hop varieties and wild Cornish fennel. Once the 100% natural brewing process is complete, Bite is allowed to mature for over three months providing the beer ample time to develop a high level of carbonation, its own distinctive flavour and a beautiful light golden colour. More info.
London Pride: London Pride is a premium ale. It has a good malty base with a blend of hop character, resulting in an easy-drinking beer with great body and a fruity, satisfying finish. More info.
Thomas Hardy's Barley Wine: Is a dark amber colour, with little or no head and complex aromas, rich in malt and fruit notes, but with hints of leather and wine. In the mouth the flavour was equally complex and deep, full-bodied and long-lasting. More Info.
StrongMan Barley Wine: The beer is golden brown in colour with a rich pungent aroma and full palate, which gives way to rich fruit and brisk nutty flavours. The Bourbon version has additional rounded vanilla sweetness while the Rye has a peppery spice to its finish. Best drunk slightly cold, as the flavours develop as the beer warms. More Info.
Featured Restaurants
Cornish Arms Tavistock: The Cornish Arms is a thriving great British pub set on the foothills of Dartmoor in the Stannary town of Tavistock. The focus of The Cornish Arms and the ethos of John, Emma and The Team are to operate a pub which they would love to come to use themselves. A place serving unpretentious food, fantastic beer and wine offering, great value for money and accessible for all to enjoy. More info.
The Seafood Restaurant: Opened by Rick Stein and Jill Stein in 1975, The Seafood Restaurant in Padstow is famous for establishing an international reputation for the very freshest fish and shellfish, often landed on our doorstep. Head Chef Pete Murt and our team of chefs create simple seafood dishes with classic flavours using Rick's recipes. More info.

JUST ADD BEER
OUR BEER INFUSED COOK BOOK
We're excited to be launching our very own cook book, entitled 'Just Add Beer', in time for Christmas. The beautiful book celebrates beer both as an ingredient and a pairing for a variety of recipes, created by top chefs who either live and work in Cornwall or have strong links...
;