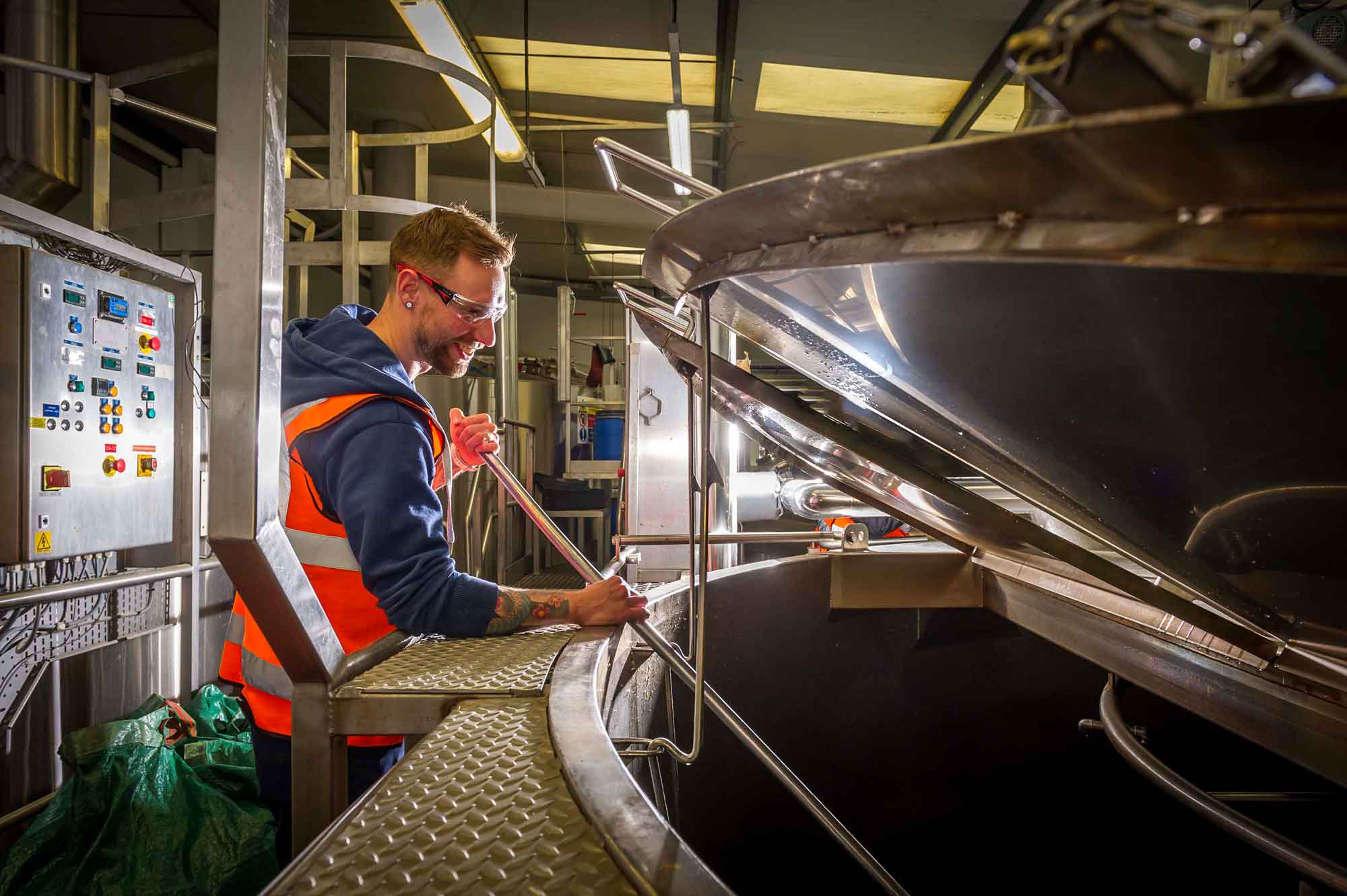 THE PERFECT PINT
proud to brew the uk's no.1 cask ale, Doom Bar
With a mission that has always been to make quality beer on the North Cornish Coast, we are proud to bring together the best of brewing heritage, merging simple craftsmanship with complex knowledge.
Time honoured brewing techniques and only the finest quality natural ingredients means that our beer has developed a signature style that continues to this day. We are committed to ensuring that every pint is as good as the last, with a perfect balance of flavour, consistency and aroma.
Aaron McClure, aged 30, is our recently appointed head brewer and has worked at our brewery in Rock for the past eight years.
When asked about the secret to brewing the perfect pint, Aaron identified three key areas; ingredients, operation and new product development. 
"Each year marks a new crop and with it, the latest batch of malted barley and hops. Whilst the farmers work hard to ensure consistency in these ingredients, there is no controlling a number of variables, the weather being one of them. We, therefore, employ an in-depth malt and hop analysis in our state of the art laboratory before selecting ingredients. On top of this, we also conduct trial pilot brews using the latest crops to ensure our ingredients and our product meet our 'high-quality' standards, year after year."

"Our brewing team are some of the most passionate and knowledgeable brewers I know. Many of whom have completed or are in the process of completing their brewing exams. We employ world-class practices and procedures which are systematically followed by our team to ensure the quality of our beers is second to none. This includes our laboratory testing regimes, our health and safety controls, as well as our equipment servicing and maintenance schedules."

"One of the most enjoyable aspects to brewing is learning and trying new things, such as the experimentation with ingredients, recipes and/or equipment. Our Pilot brewery offers the whole team the chance to get creative, explore unique beer styles and flavour combinations, try groundbreaking brewing techniques and test state of the art brewing equipment. Not only does this program encourage personal development within the team, it also builds technical knowledge and understanding, whilst unlocking new recipes and processes along the way!"
Apollo 50
Our pilot plant
;