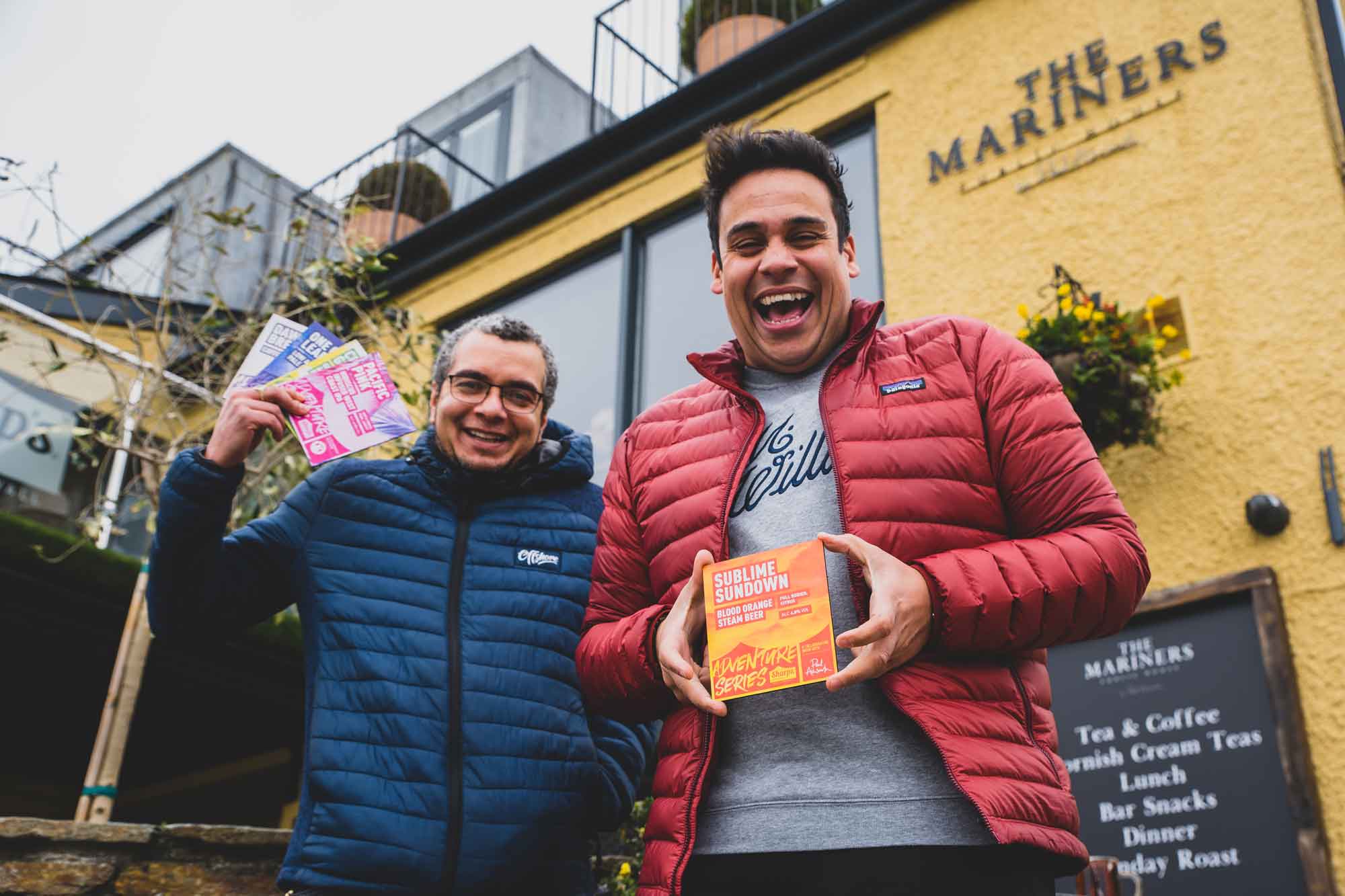 Sublime Sundown
Our collaboration with Paul Ainsworth
This year, we're releasing five Adventure Series brews, through unique collaborations with local brewers and innovators across Cornwall. By combining the knowledge and experience from local start-ups and well-established brands, we will produce exciting new and unique flavour profiles, while staying true to our brand's accessible and drinkable mantra.
The first release in the 2020 series is Sublime Sundown, a full bodied, blood orange steam beer, developed alongside
World Class chef Paul Ainsworth
. The citrus flavours, combined with the light and fruity body of the beer produce a fantastically refreshing pint. Sublime Sundown will be available at selected on-trade locations nation-wide from 1st March through to the end of April.
Our Head Brewer, Aaron McClure, says: "We are delighted to have created this adventure brew in collaboration with Paul. His understanding of flavour combinations and experience as a chef really comes through in this fruity, balanced beer. It's the perfect brew to kick-off our Adventure Series this year."
Commenting on the collaboration, Paul Ainsworth says: "This process has been one of the most creative and rewarding projects and the final product is everything I wanted it to be. The dynamic team at Sharp's is developing some really innovative brews and I'm honoured to have been involved in Sublime Sundown. Inspired by a signature dish from the Mariners, Hungers' Snags, we wanted to make a really moreish flavoursome beer, which also looks great in the glass."
Sublime Sundown
The Making Of
;