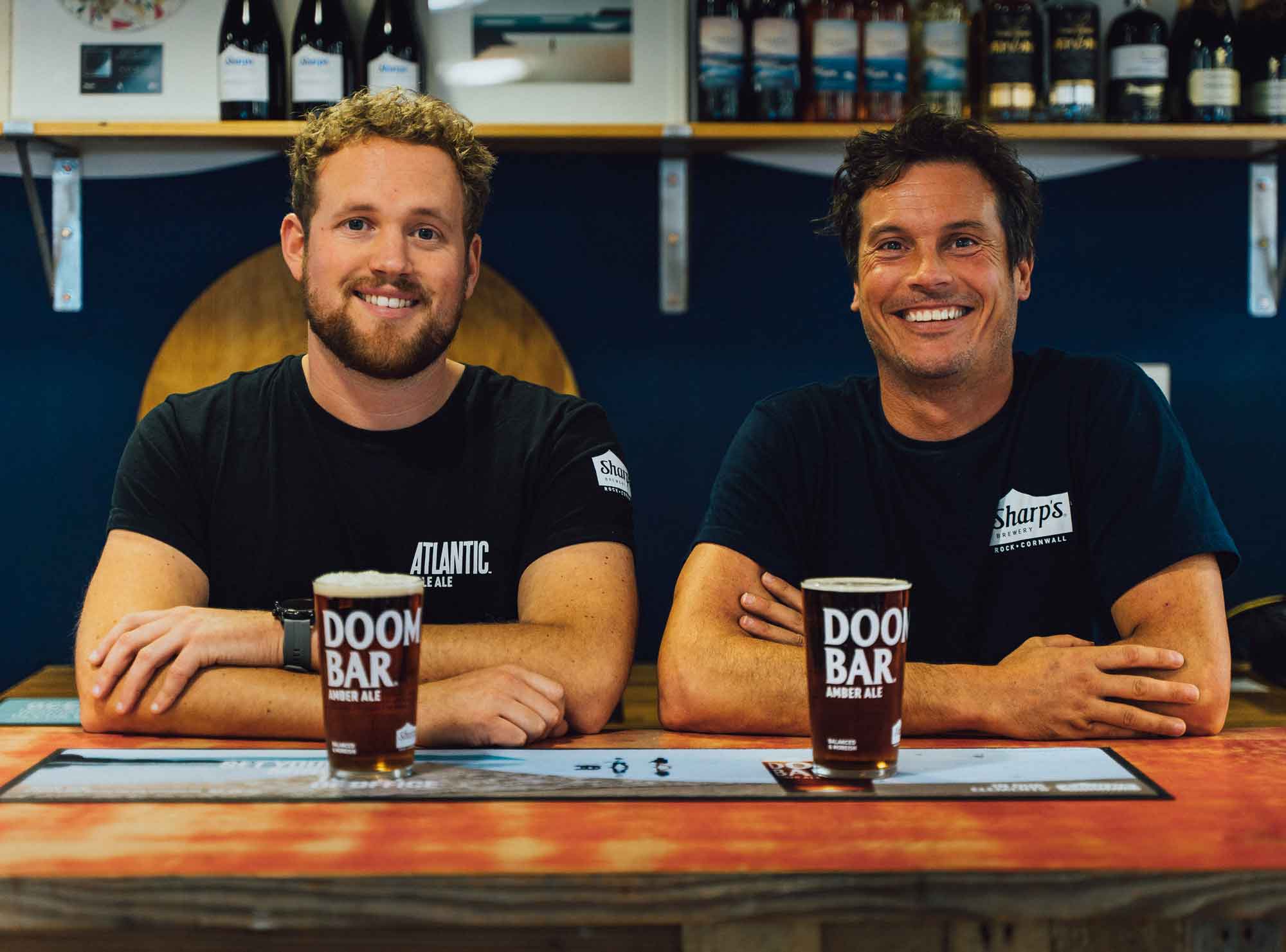 TALENTED BREWERS
EARN PROMOTION
We're delighted to announce the appointment of our new technical brewer for our brewery based right here in Rock, Cornwall. As of this month, existing employee, Jon Wide will move into the role.
Jon has been a much-valued employee here at Sharp's Brewery for the past six years, and most recently worked as one of our brewing team leaders. He therefore has extensive and invaluable experience of the business inside out, and as an inspiring Mental Health Champion for Sharp's, he has played a vital role in supporting our team through the challenges and uncertainties of the global pandemic. He is also a member of the Port Isaac RNLI and when he isn't helping save lives at sea, he spends his downtime surfing the Cornish waves.
Jon's new role will see him take over the vital management of the brew house recipe, fermentation and yeast management and general maintenance of all our exceptional quality standards. He will take responsibility for the brewery plant and implement capital investment projects whilst also overseeing the new product development programme.
To back fill the Brewing Team Leader role, vacated by Jon, the brewery has again promoted from within, and Kevan Ryan now fills this position. Kevan lives in St Merryn with his young family and is an extremely keen surfer which has previously taken him all around the world.
Sharp's head brewer, Aaron McClure said, "We're incredibly proud to announce Jon as our new technical brewer and we know that he will excel in this role, as he has in previous roles. Throughout his time at Sharp's, we have all been impressed by how hard he has worked on his personal development plan (PDP.) He has featured heavily within our succession plans, and is simply a brilliant example of our ability to develop talent and recruit from within the business. Well done Jon."
Aaron continued, "The fact that Kevan is now our Brewing Team Leader is also brilliant as he has been at Sharp's for over six years now. He has not only developed as a brewer, understanding the brewery and scientific process extremely well, but also built strong leadership and management qualities, which make him a perfect fit for this position."
Jon said, "I am so pleased and honoured to take on the exciting role of technical brewer at Sharp's. I've been with the brewery since 2015, working with an amazing team and learning the trade from the best. I love working in this industry and am inspired daily by my colleagues' unwavering passion and determination to make every single pint as good as the last. It's such a nurturing and encouraging environment to work in and this opportunity feels like natural progression for me. This forms an exciting new chapter in my career, one I very much look forward to."
Kevan's appointment now leaves a Sharp's Brewing Team Leader Vacancy which is currently being advertised through Indeed.