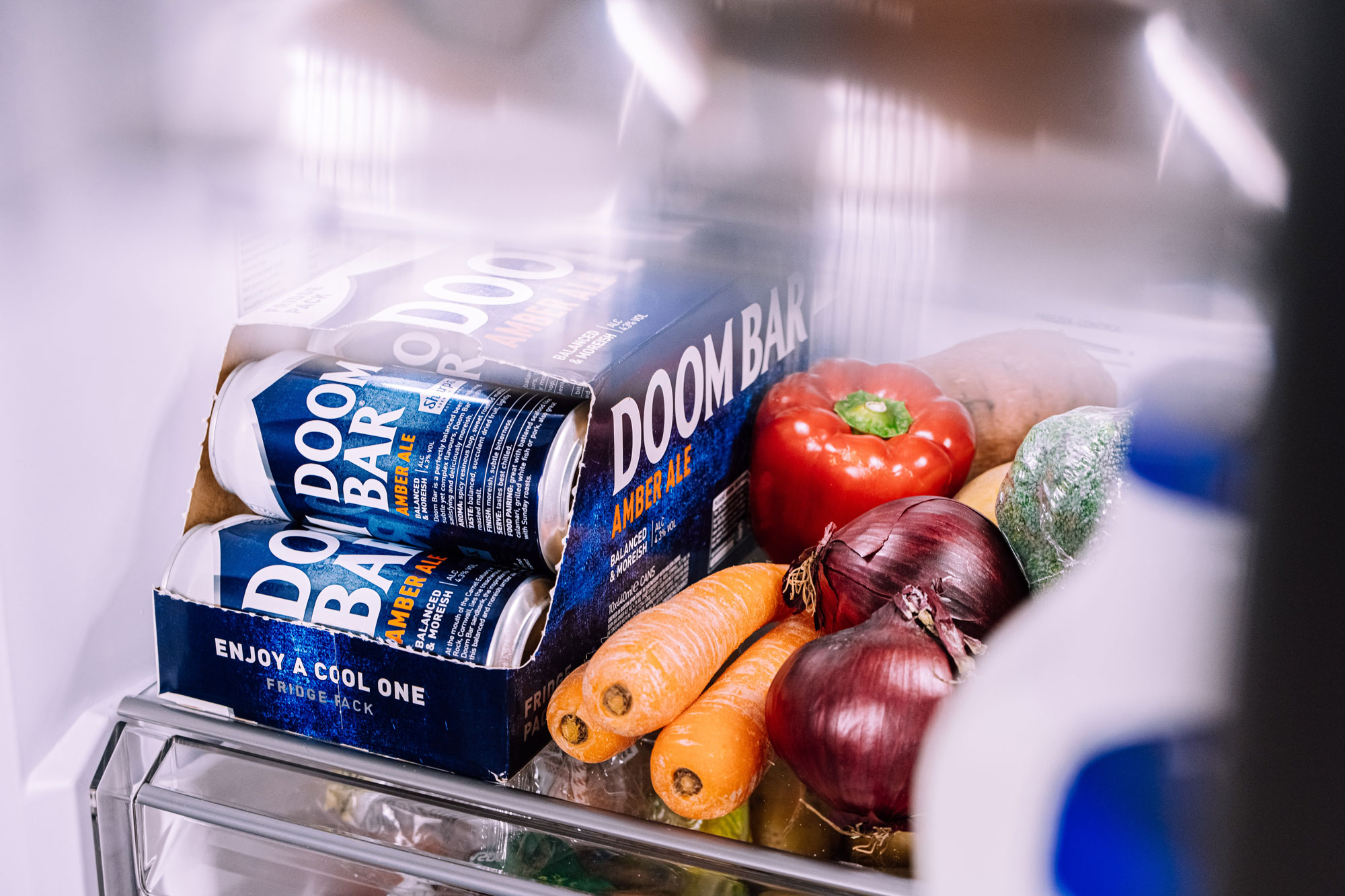 FRIDGE PACK
THE DOOM BAR FRIDGE PACK IS HERE
Doom Bar: Your favourite ale now in a fridge pack
Meet the new convenient way to enjoy your ale
The Doom Bar fridge pack has landed! We're delighted to introduce Doom Bar in a convenient fridge ready pack.
We've been closely following changing shopper consumer behaviour during the recent pandemic, with findings that 91% of consumers are interested in products that help them save time and effort* and that people have been doing fewer, but bigger, grocery shops**, Thus, we're delighted to have produced a brand new product that caters for exactly those changing consumer needs. The UK's no. 1 premium bottled ale***, Doom Bar will now be available in a 10x440ml can 'fridge' pack.
The Doom Bar fridge pack, which is available right across the UK in major supermarkets such as Morrisons and Tesco, along with Ocado, has an easy to carry handle and quick tear open fold, giving drinkers a new, convenient way to enjoy a refreshing, chilled Doom Bar.
Our marketing controller, James Nicholls, says, "With changing shopper behaviour, consumers are looking for trusted brands that offer larger pack formats at great value, making it easier for them to be stocked up for longer." 
To order your own fridge pack, head to our online store!
Shop our range of Doom Bar amber ale online.