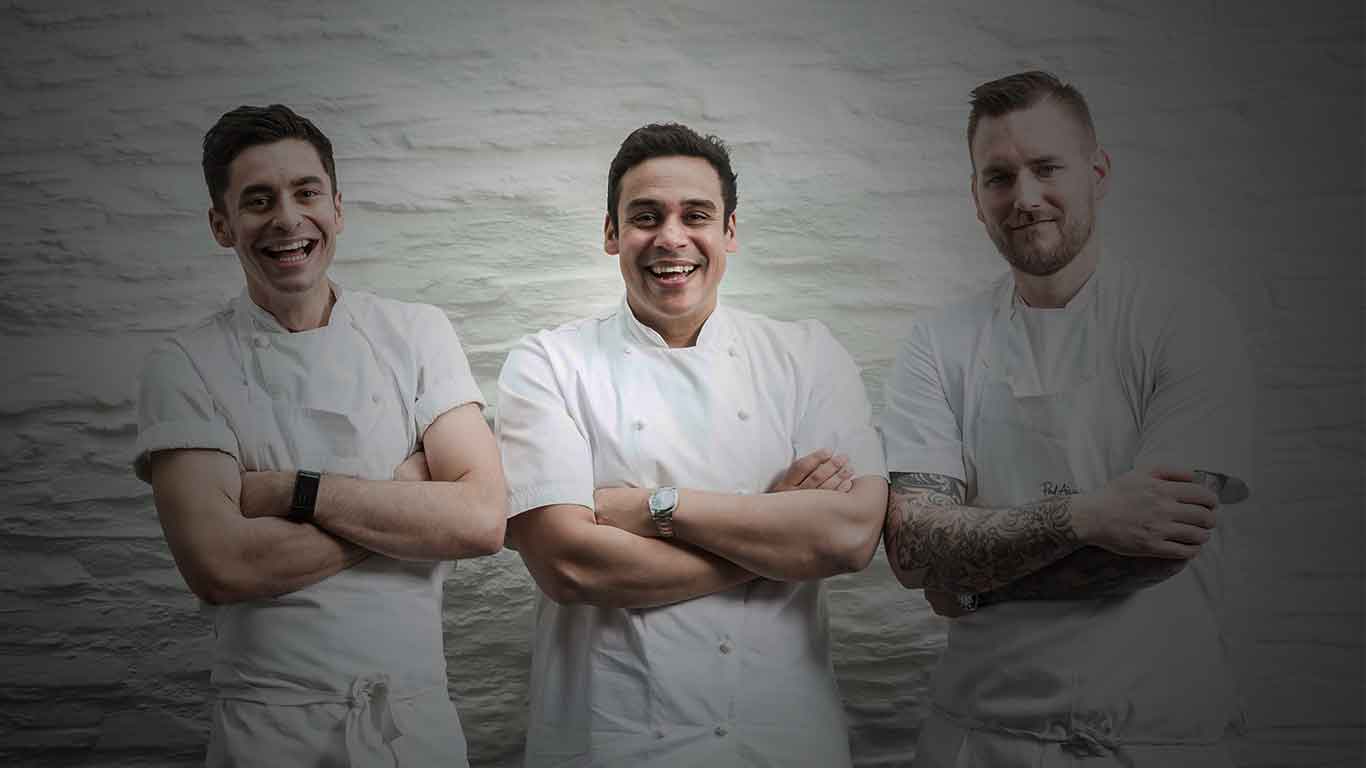 John Walton
Episode 1 | Just Add Beer The Podcast
In episode 1, Group Executive Chef for Paul Ainsworth, John Walton, tells us about his favourite starter and shares some tips on cooking Mussels with beer.
Padstow born-and-bred, John is driven by a life-long passion for cooking local produce. Having met Paul Ainsworth in 2003 when they were both working under Marcus Wareing in London, Paul was keen to have John back by his side when he opened Number 6. Having been the Head Chef here since the early days, Paul holds John in high regard as not only a fantastic leader and mentor, but also as the glue that holds the team together.
John has recently become Chef Patron, at Mahé, Paul Ainsworth's new cookery school and chef's table. 
Podcast Beer Pairings
Sleeping Lemons (by Wild Beer Company): A refreshing summer gose made with preserved lemons, deliciously lemony, salty and refreshingly good. The inspiration for Sleeping Lemons is the Morroccan tradition of preserving lemons in salt. Traditionally brewed as a low alcohol, wheat based beer with salt and coriander we have taken it in a Morroccan direction. More info.
Camel Valley Pilsner: This lightly-hopped Pilsner is the product of an exclusive collaboration between us and fellow North Cornish drinks producer, Camel Valley Vineyard, and is available to buy for a limited period of time. More info.
Doom Bar: Doom Bar is a perfectly balanced beer combining subtle yet complex flavours. This creates an amber ale which is both satisfying and deliciously moreish.
Doom Bar is the UK's best selling premium bottled ale. More info.
Featured Restaurants
Per se: The restaurant is Chef Keller's second three-Michelin-starred property featuring his daily nine-course tasting menu and a nine-course vegetable tasting menu using classic French technique and the finest quality ingredients available. More info.
Mahé: The Paul Ainsworth team are incredibly excited to announce the opening of Mahé, their new cookery school and chef's table. Join John Walton and the team to discover how to create stunning dishes, or enjoy a personal and unique experience at our chef's table. More info.
Paul Ainsworth At No.6: Paul Ainsworth's Michelin Star restaurant is located in a beautiful Georgian townhouse in the heart of Padstow. They serve modern British food with a focus on locally sourced Cornish produce. Fantastic service in our warm and friendly surroundings awaits you. More Info.

Doom Bar Mussels
By Chef John Walton
Mussels are one of John Walton's favourite shellfish and paired with beer it takes them to a whol...
MORE PODCASTS
OUR LATEST EPISODES
;