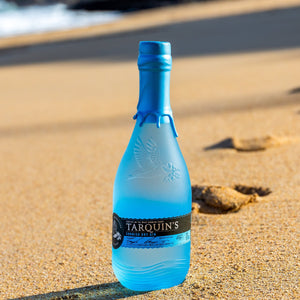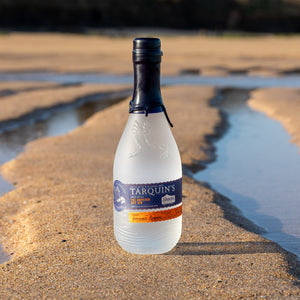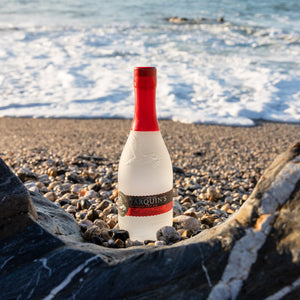 Tarquin's Collection
3 x 70cl Bottles
42% - 57% ABV
Tarquin's Handcrafted Dry Gin, Tarquin's Hopster and Tarquin's Sea Dog all in one place and for a very special price.

Love your gin or know somebody that does? This perfect gift for any occasion.

Tarquin's Hand Crafted Dry Gin - 70cl, 42% ABV
Cornwall's first gin for over a century, this gold-medal award-winning gin is made with an exotic, world-spanning botanical basket. Botanicals include orris root from Morocco, green cardamom seeds from Guatemala, cinnamon from Madagascar and Devon violets from the distiller's very own garden. It is these fragrant handpicked Devon violets and fresh orange zest that deliver an aromatic sensation unlike any other, resulting in a deliciously unique gin.

Tarquin's The Hopster - 70cl, 42% ABV
This special, limited edition gin is hand-crafted by Tarquin's, in collaboration with Sharp's Brewery. The Hopster is distilled with three types of specially selected aromatic hops; pilot, cascade and crystal.

Tarquin's The Sea Dog - 70cl, 57% ABV
Big, bold and beautifully balanced. An initial hit of warm, earthy spice with with crisp juniper backbone. Fragrant coriander and rich cinnamon follow, with a bright hit of zesty orange sherbet to round everything off.
All prices include delivery. 
STORY
As a fully-independent, family-run business, Tarquin's Distillery like to celebrate the fact that they do things a little bit differently.
Established in 2012 by founder and master distiller, Tarquin Leadbetter, back when he was merely 23 years old and self-taught, Tarquin's Cornish Gin is Cornwall's first gin in over 100 years.
Nestled on a windswept hilltop overlooking the Wild Cornish Coast, Tarquin's proudly champion a combination of the authentically traditional and the progressively modern.
At the heart of the distilling process lie Tarquin's three 250 litre hand-beaten copper pot stills – Tamara, Senara & Tressa. They're all fired by flame and sealed at the joints with bread dough.
The newest addition to the distillery is Ferarra - a state of the art, one-of-a-kind 500 litre copper still. Together, Tarquin uses them to create his internationally award-winning spirits (including "World's Best Gin" at the 2017 San Francisco World Spirits Awards, for his Tarquin's "The seadog" Navy Gin 57% abv).
At every stage of the distillation process Tarquin meticulously monitors every variable; tweaking, nosing and tasting as he goes. They genuinely believe in the importance of human touch to maximise quality.
Post distillation, every single one of the Tarquin's bottles that leaves the distillery has been filled, labelled, waxed, stamped and signed by hand. On the side of every single bottle you'll see a batch number, signature and batch tasting notes.
When Tarquin's say: 'Handcrafted in Cornwall' – they really do mean it.
AWARDS
Dry Gin
International Wine & Spirit Competition 'Gold Quality Award' 2014
San Francisco World Spirits Competition 'Gold Medal' 2016
The Sea Dog
San Francisco World Spirits Competition 'Best Gin' 2017
San Francisco World Spirits Competition 'Double Gold' 2017
DELIVERY
Usually delivered within 5 – 7 working days.
Price includes delivery.