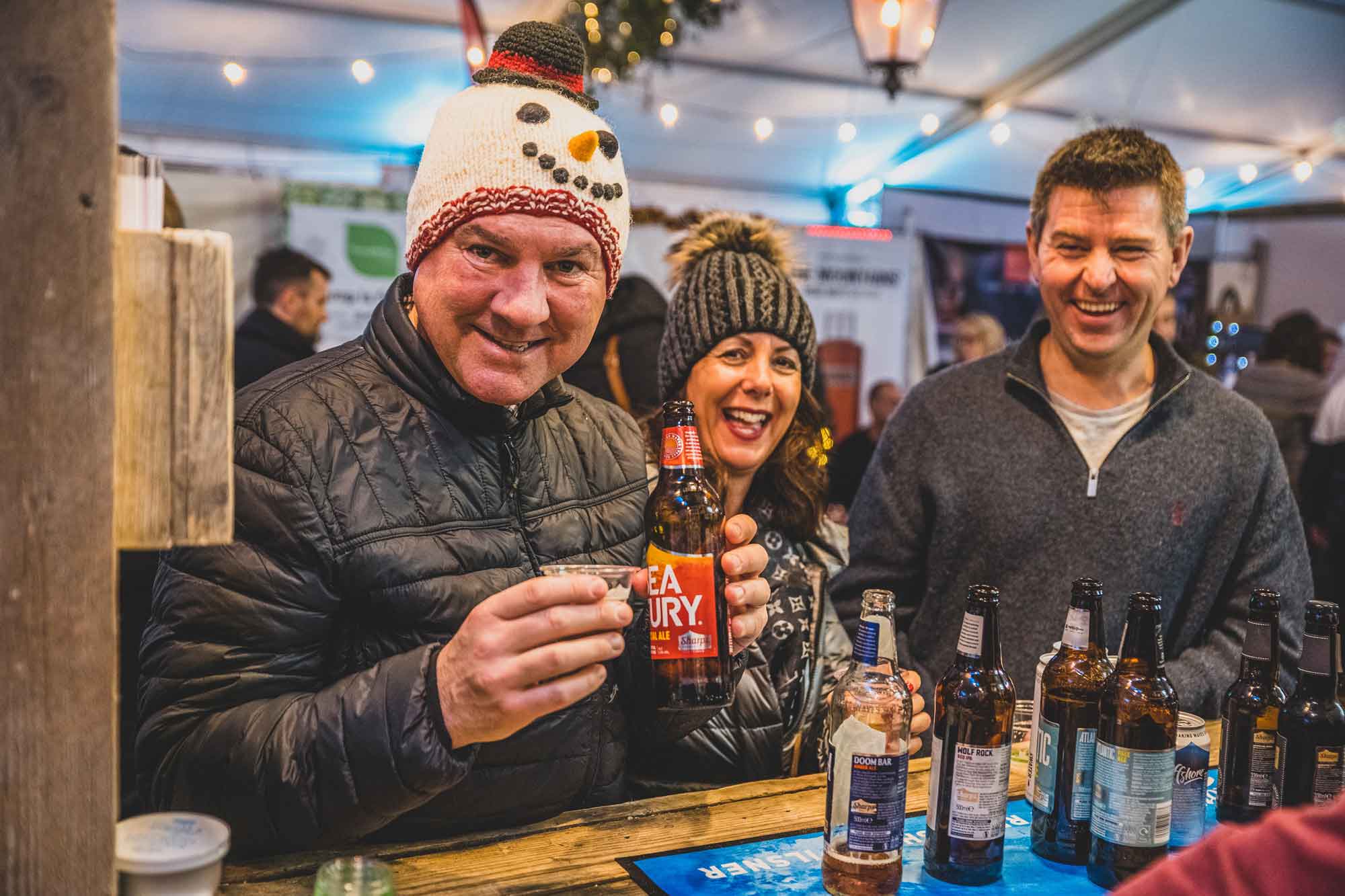 PADSTOW XMAS FESTIVAL
WE'RE BACK FOR CHRISTMAS 2020
It's hard to believe that it has been 12 years since the first Padstow Christmas Festival. It seems like only yesterday when Paul Ainsworth was demoing in front of about 15 people at the social club!
The festival for us, marks the start of Christmas. Padstow becomes a magical winter wonderland with a buzzing atmosphere, smiling faces, and a huge selection of Cornish produce available to buy. It's the perfect opportunity to start stocking up on Christmas supplies, as well as the chance to see some of the UK's best chefs in action.
We must thank, of course, the wonderful volunteers who give up so much of their time to make this festival so successful.
Our very own beer sommelier, Ed Hughes, will be demoing in the Chef's Theatre alongside two special guests. We'll also be back with our retail stand, secret bar and our all-new silent bistro. 
Stay tuned for more information... We can't wait to see you there!
PADSTOW XMAS FESTIVAL
IN PHOTOS